Welcoming 2012
Hi All,
After a nice 3 weeks in New Zealand, im back feeling good and refreshed.
The NZ trip was excellent. I went with my girlfriend Holly to see her family for XMAS. We traveled all around the middle of the North Island to Taupo and Rotorua to watch D1NZ and other various activites. The weather was a perfect 25 degrees 'C and sunny for most of the trip.
I spotted a few sweet cars on the way:

This MX41 Mark II was so clean, I tracked down the owner on Auszoku/Oldscool.co.nz and found out it had a 1UZ motor!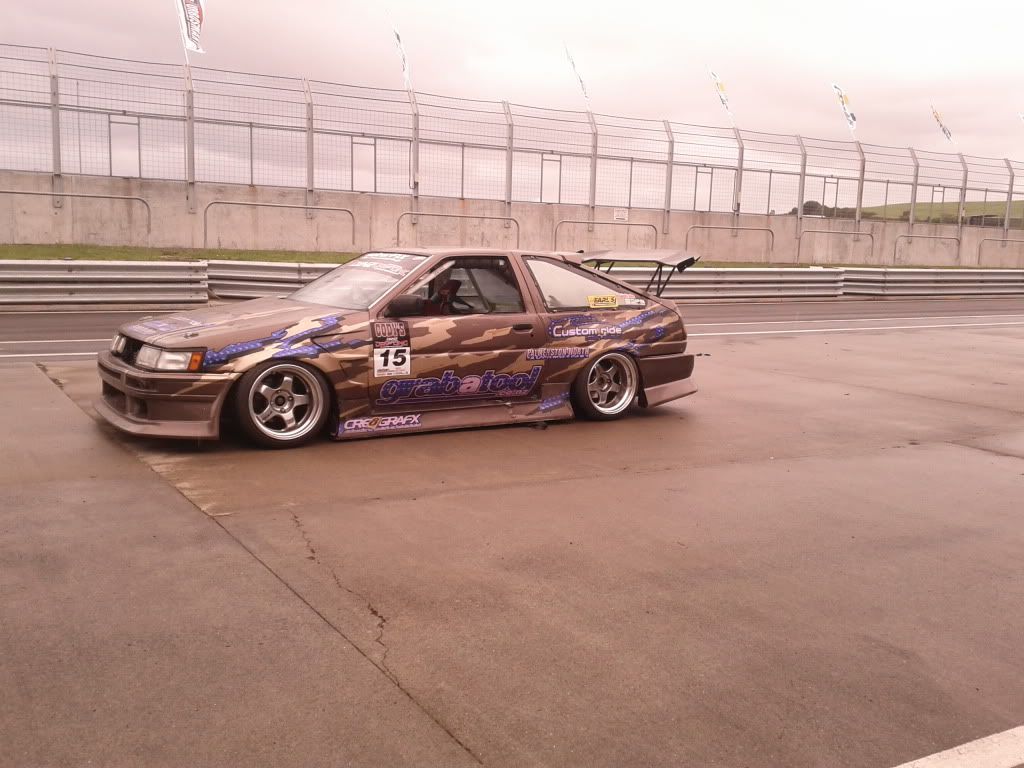 Hugo's Rotary AE86 at D1NZ in Taupo, Cool guy, had a short chat to him. Car is really wikkid.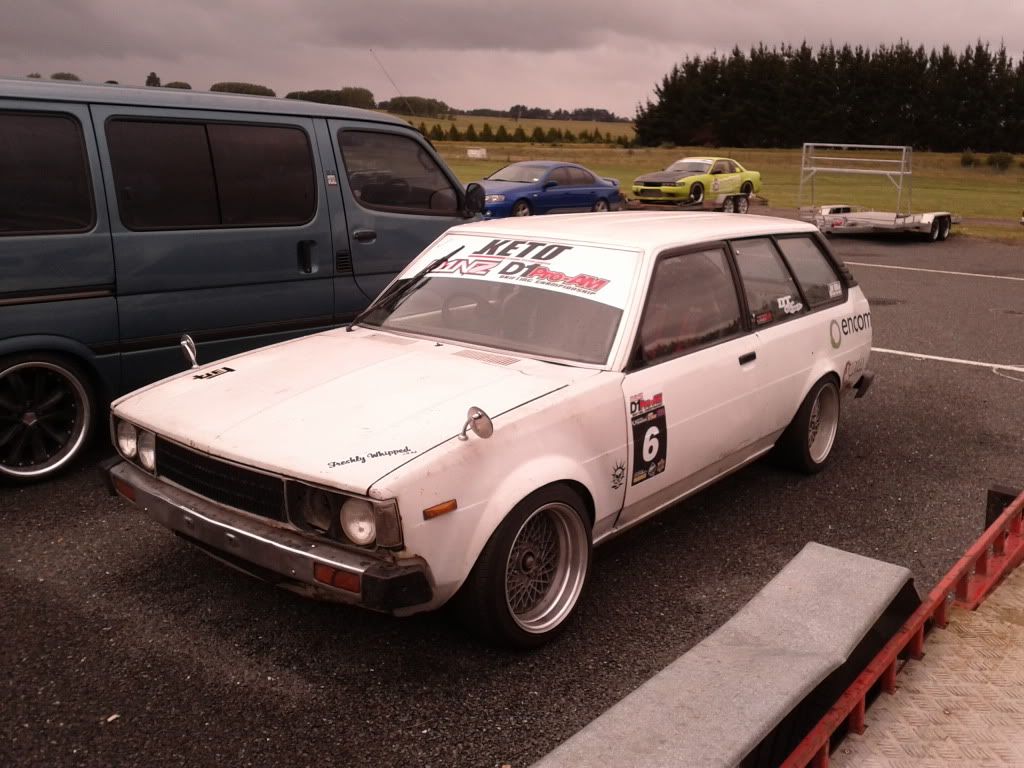 Spotted the ZeroFighters KE Wagon in the Parking lot pits, and later got to see it slide on the track. loved your style dude!
The trip was sweet, Loved every minute of being in NZ with Holly's Family and Friends. Cheap beer and loads of laughs.
I got home to Perth on Dec 29th to find my new project delivered, sitting in my driveway :
A GX71 Toyota Cresta from 1986. AMAZING!
I knew the engine and trans had some major issues, but i was later to find out that there was a blown rear turbo and the ECU was blown aswel. Then i found it still had a stuck valve in the head, which was the issue the original owner thought he had fixed. Oh well. Lucky for me my housemate Clay saved the day with a Gen 3 1GGTE sitting in the garage. It was meant to go in his GX61 Chaser, which sadly, is no longer with us. (Front end crasho with a civic
)
So we decided to get to work.

Removing the Gen 1 , 1GGTE motor.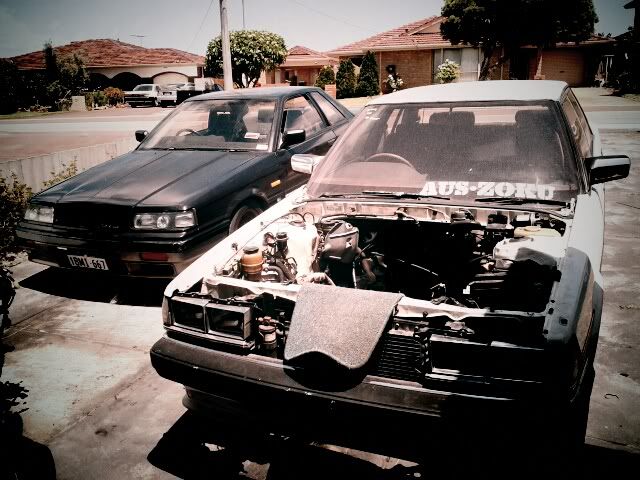 Clay's new daily, HR31 Skyline coupe… Although a Nissan, its a slight inprovement on power and style from the GX61
GONE!

New 1GGTE GEN 3 , Being inserted into the Cresta, Connected is a GA70 W58 Manual box !
I managed to bolt everything up and setup the cooling system last night, Tonight ill be completing the wiring.
Whats left to do ?:
Install a MX73 handbrake in the centre console instead of "foot" handbrake pedal.
Install Clutch pedal
Install Master Cyl and lines to slave
re-connect tailshaft
re-connect Exhaust
Replace all fluids and test run.
Good times!
3 Responses